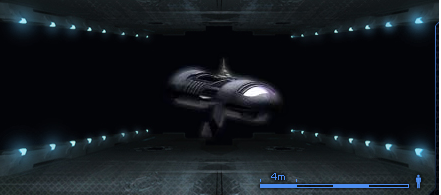 The Poseidon X is a Nauts cadet sub is is the next sub after the SS Seal. Unlike other Nauts subs, this one dosen't resemble a real world submarine. It is more of a sub version of a Providence-class cruiser from Star Wars: The Clone Wars.
Description
Edit
It looks like a cylinder that is rounded at both end with fins and panels.
Statistics
Edit
Max cargo no expanders :40
Max cargo + expanders if all were elite 5x 50 = 250 + 40 = 290
Max h/sp = 9000 each no upgrades / depends on what you get. max hull slots 10
Speed stock 825 15 turbines can be added
Max nalogens 2
Max sentry guns 2
Free repair sub
The sub is available once you hit level 10.
It is still a cadet sub.
Advantage(s)
Edit
The biggest advantage is that it can be repaired for free.